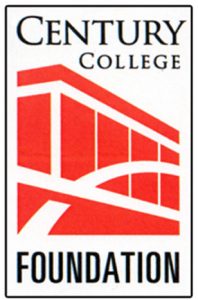 The St. Croix Valley AAUW (MN) Branch is comprised of women from the east metro area of the Twin Cities, including Stillwater, Afton, Woodbury, Lake Elmo, Oak Park Heights and Hudson, WI.  They are part of a nationwide community of more than 170,000 members and supporters from all walks of life who advise, mentor, and support one another, including 1,000 branches, and 800 college/university institution partners.  Since its first meeting in 1881, AAUW has been a catalyst for positive change.  AAUW continues researching, educating and advocating for equity.  AAUW contributes to a more promising future and provides a powerful voice for women and girls.
A.  PURPOSE:
Established in July 2018, the purpose is to provide a scholarship to students who are transferring to a four-year institution.
B.  SCHOLARSHIP AMOUNT: The amount of the AAUW St. Croix Valley (MN) Branch scholarship is a minimum of $1,000 a year.
C. ELIGIBILITY CRITERIA:
Applicant is a student enrolled at Century College for at least six credits at the time of application;
Applicant has a cumulative GPA of 3.0 or higher;
Applicant plans to transfer to a four-year college/university for the upcoming semester;
Applicant indicates an intent to pursue a baccalaureate degree;
Applicant's person letter demonstrates well-defined career goals and financial need;
Applicant submits a written letter of recommendation from a college instructor or administrator;
Preference given to a female.
D. SELECTION DECISION:
A Century College Foundation representative along with a member of the AAUW St. Croix Valley (MN) Branch will designate the recipient from a group of suitable applicants.  The Century College Foundation office will notify the student of the award.
The scholarship recipient will write an acknowledgement letter to the AAUW St. Croix Valley (MN) Branch with a copy sent to the Century College Foundation office.
In the event that there are no qualified applicants for this scholarship, The Century College Scholarship Committee shall solicit another student with similar needs.
E.  DATE OF AWARD:
The AAUW St. Croix Valley (MN) Branch Scholarship shall be awarded as designated by the Century College Foundation during the 2019-2020 academic year, and awarded thereafter as long as funds are available.
Click here the Century College 2019-2020 Scholarship Booklet. Our scholarship is listed on page 14.
If you have questions or would like to donate to the scholarship, please contact:
Pat Anderson, Branch Treasurer
plander1@wisc.edu or (651) 275-5303